Marine Inboard Engine Service
Minor trouble shooting, service and repairs for diesel inboard engines including electrical problems and instrumentation.
Marine Diesel engine Tips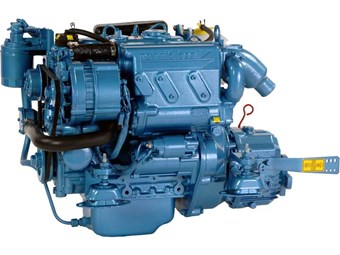 Here are a few simple preventive maintenance tips that can be used to help your engine run at its best and prevent breakdowns at sea.
Change your engine oil and filter at recommended intervals, usually every 100-150 running hours. Or at least once a year.
Fuel filters need changing at recommended intervals of 450 hours or more often if the fuel is contaminated. Fuel additives are recommended for stopping algae growth that contaminate the fuel.
Keep engine painted and engine compartment clean, That way when a small leak of water or oil occurs it will be seen easier and you be able to fix it before it becomes a problem.
Keep alternator belt tightened properly to prevent excessive wear. By keeping the engine clean you can see black dust from belt wear.
Regular inspection of the engine mounts along with checking the engine alignment to the propeller shaft will help minimize vibration felt thru out the boat. Many engines are never inspected for proper alignment after it is installed.
The sea water pump should be inspected regularly for leakage. Most have a weep hole on the bottom which leaks when the water seal on the shaft is worn or damaged.
Sea water pump rubber impellers should be removed and inspected for missing fins or cracks yearly and replaced every two years but this can vary depending on usage. A damaged impeller is the primary cause of engine overheating.
Zinc anodes in the heat exchanger need to be replaced at regular intervals. These intervals may vary depending on usage and where the vessel is located.
These are just a few engine maintenance tips that will assist you in having trouble free voyages.
Contact us NOW if you have need of our services. Call 281-732-5936 or email us. We accept ALL Major Credit Cards and offer 24/7 Emergency After Hours service for an additional charge.